NCCC – A Beautiful Golf Facility Located in the Heart of North Conway Village
North Conway Country Club is a scenic and extremely golfer friendly course located in the center of North Conway Village. First established in 1895 in the Saco River-lined farmlands below the Village, the North Conway Country Club is a par 71 championship layout that is consistently rated as one of the top five golf courses in New Hampshire by Golf Advisor as well as garnering the award for the #4 Friendliest Course in the U.S. in 2018.   This spectacularly scenic track has water hazards coming into play on five holes and numerous sand bunkers spread throughout its design. The course is consistently and impeccably maintained and is a good test of golf at all levels.
NCCC also boasts a beautiful natural turf practice facility that includes separate areas for chipping, putting and bunkers.
Awards and Accolades
Kevin Walker, PGA – NHPGA 2019 Teacher of the Year and Northeast Magazine Top 5 Golf Instructors in New Hamphire
Golf Advisor: Golfers' Choice

 

(2018 #45)

Golf Advisor: Top 25 Friendliest Courses in the U.S.

 

(2018 #4)
The North Conway Country Club has been the host many prestigious events including:
The Annual NHPGA Chapter Championship
2021, 2001 NH Men's Amateur Championship
2020 New England Woman's Amateur Championship
2003 Women's Tri-State Championship (NH-ME-VT)
2003, 2005 & 2007 NH Open
1998 NH Women's Amateur Championship
Dress Code
Please wear appropriate golf attire at all times.  Unfortunately this means no gym shorts, tank tops, t-thirts, or cut off shorts are allowed. Shirts with collars or mock collar golf shirts only.  We also ask that you wear soft spikes or sneakers – no metal spikes please.
Course Architects
1900
Alex H. Findlay – 9 holes, 2,743 yard par 40.Course then known as Kearsage Golf Links.
1935
Ralph M. Barton – Remodeled 9 holes, added 2nd set of tees. Course played 18 holes as a par 70.
1975
Philip Wogan – 9 holes added. 18 holes, par 71, 6,281 yards.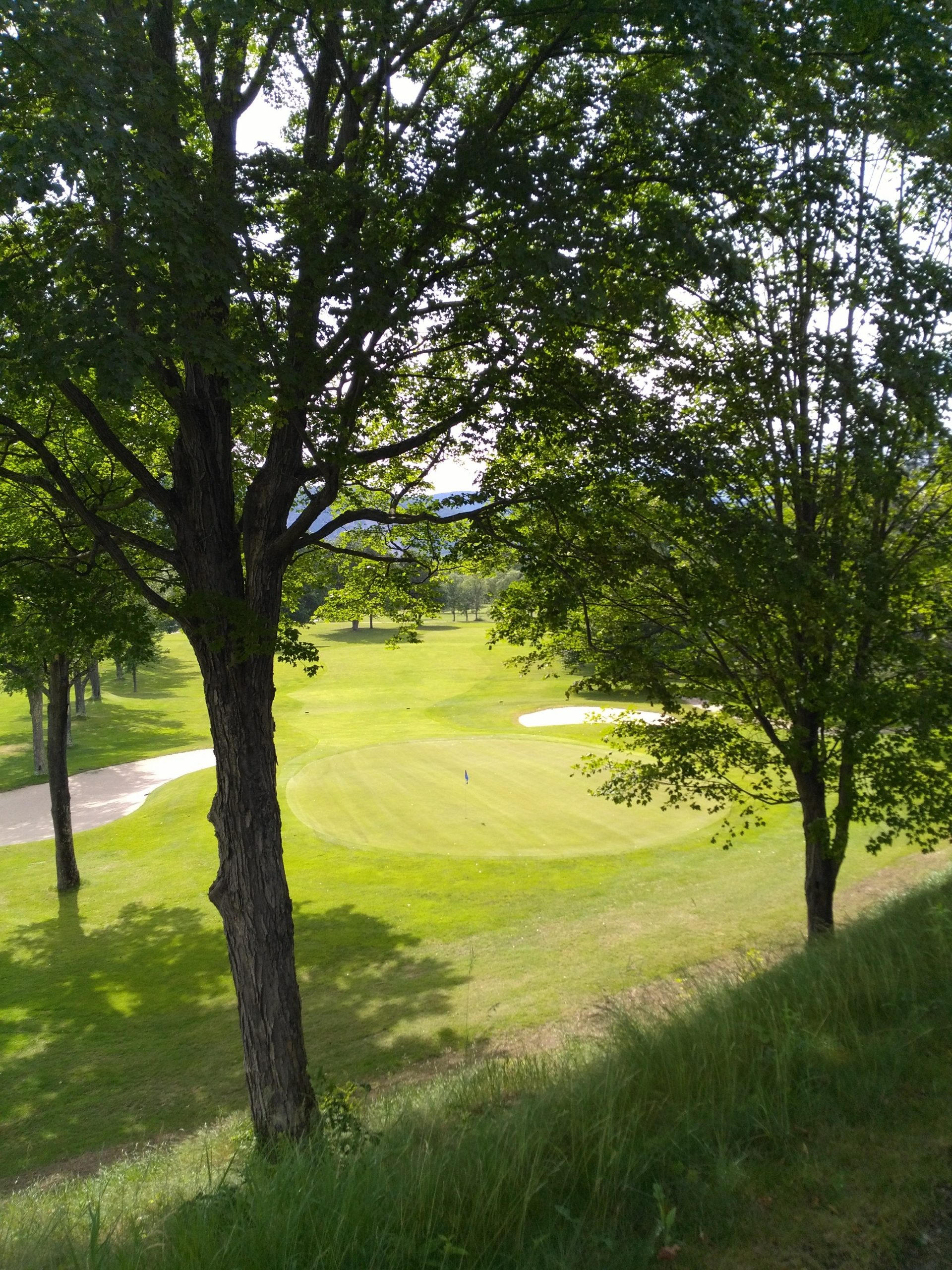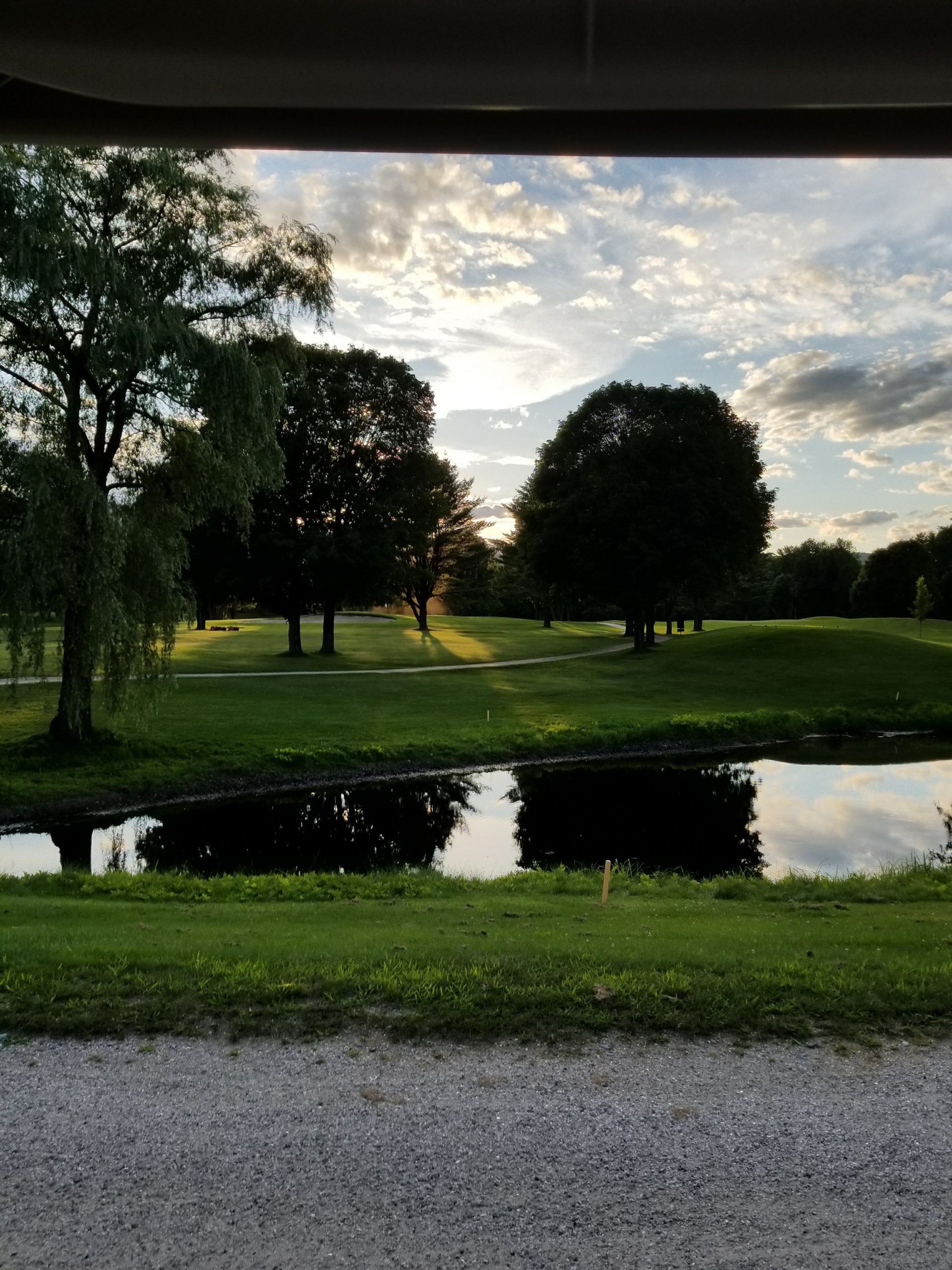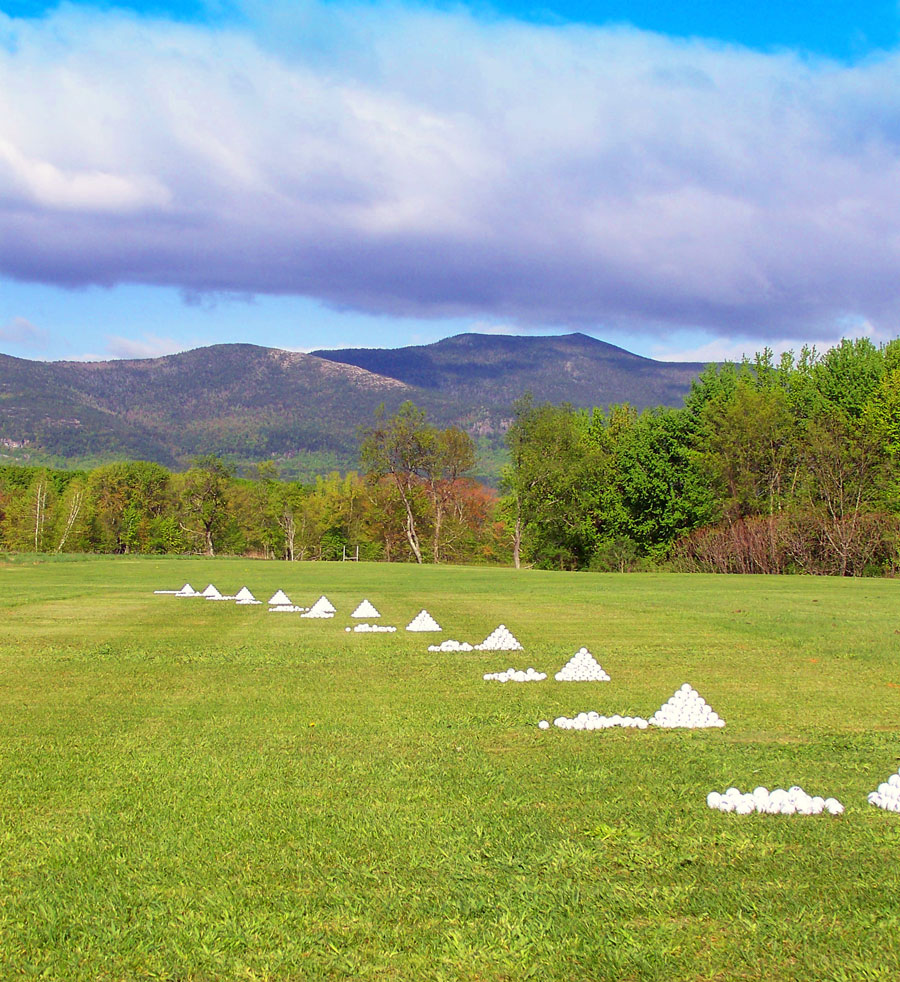 The original holes were laid out and ready for play in 1895 and the course has undergone many changes since that era.
The "Back" nine was added in 1975 and was designed by local Architect, William Levy, former owner of The Yield House.
Because the course lies in the valley of the Saco River and is bordered on both sides by the Saco, you might think that the course is just "ho-hum" back and forth.
Not so.
The first hole is a 395 yard par four with a highly elevated tee.
The dreaded corn field lies on the left and numerous trees run all the way down the right side. Accuracy is a must here if you want to get a good second shot at the dual-bunkered 1st green.
The 5th hole, bordered like a banana on the left by the Saco River is the Club's signature hole. An accurate tee shot on this 318 yard par four to a small and plateau landing area will help with your approach shot to the large but narrow green.
Miss your shot left and you will be either in a cavernous bunker or attempting a chip shot up a steep bank to the fastest green on the course.
Don't let the par 3's fool you, they vary from a 126 yard hole with a clear and open shot to a small green to a 147 yard par 3 where the wind can really come into play.
A couple of testy par 5's, both involving water, will challenge those long hitters wanting to "get home" in 2 and the 14th hole, a par 4, features an elevated and double-tiered green, which for many good golfers is the toughest hole on the course.
In 1985 one era ended and a new one began with the construction of a new clubhouse. The clubhouse, with its gorgeous views to Cathedral and White Horse Ledges is the perfect place to enjoy a cocktail, lunch or sunset gathering.
The Club has been proud host to many professional events among them the New Hampshire Women's Amateur Championship in 1998. Dana Harrity, the winner of this event for the 10th time, raved about the course and its overall playability.
The Pro Shop staff, guided by PGA Professional, Kevin Walker and the Greens Crew, working under the very capable direction of course Superintendent, Andrew Bechtold, all work hard to provide you with a superb product. We look forward to hosting you and your group and wish you a great round of golf and fun on what we believe will be a most enjoyable day.

76 Norcross Circle | North Conway, NH 03860
603.356.9391