The Ledgeview Grille Open Monday-Sunday 11am-6pm, 7pm on Friday and Saturday for Food Service
The Ledgeview Grille is located on the second floor of the Clubhouse at 76 Norcross Circle and is open 7 days a week for golfers and non-golfers alike.
Dynamic views of the Moat Mountain Range, Mt. Washington's snowy cap and the Golf Course enhance our guest's dining pleasure. For those who prefer getting even closer to nature, guests may choose to dine or enjoy a cocktail on the Club's large outdoor deck.
The menu remains reasonably priced while still offering a creative selection of food and beverage options.  Whether you have just played a round of golf or enjoyed some other local activity, the Ledgeview Grille is a great place to unwind and soak in the fabulous views.
From our Head Chef and Front of House Manager to their fantastic team of cooks, waitstaff and bartenders, the goal of the entire Ledgeview Staff is to ensure you have an unparalleled dining experience.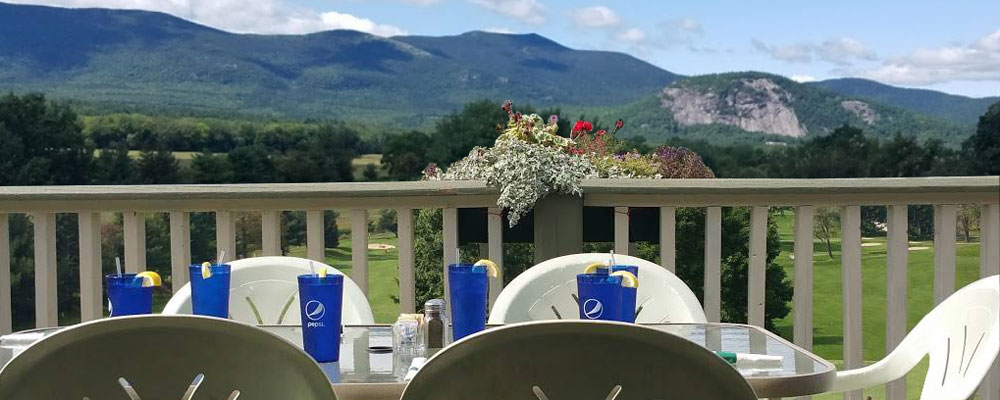 76 Norcross Circle | North Conway, NH 03860
603.356.9391
golfnorthconwaycc@gmail.com